Turn your passion into a business in 3 easy steps (what I wish I'd known at the start!)
Get your free guide now and take the first step into your new life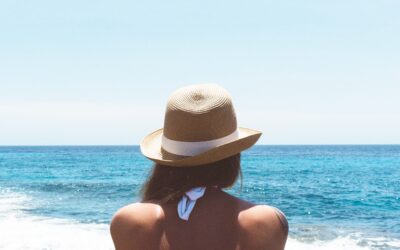 A lot of people go through life without ever asking themselves what its meaning is and why they're alive, basically living on autopilot: go to school, wait for weekends and holidays, get a job, wait for weekends and holidays, start a family, wait for weekends...
read more
This is what some of my clients say about me. Thank you!
Working with Chiara has been a stimulating and enriching experience. Chiara has been a valuable ally during a transition, fully present even in between sessions.
I really appreciated being able to work on what was coming up in the moment, without forcing things, yet remaining goal oriented.
As a result of working with Chiara I gained a clearer perspective over what I was going through and what I had to let go; I took a break, processed the end of a phase in my life and started over with renewed awareness.
Chiara is open and transparent, she helped me see things from a distance and explore what needed to be healed. Anyone would benefit from working with her and I highly recommend her to all those who tend to challenge themselves. Coaching is for you if you want to take your own personal development to a new level.
Chiara holds a warm, welcoming presence. She has a lovely smile and clean energy.
I appreciated how she was responsive to what came up for me in each session.
She always held up a supportive space for me to process my emotions and find my own answers, without pressuring me with an agenda or goals. This made feel safe and helped me open up.
Definitely recommend Chiara, she's a lovely coach!
"Working with Chiara was very pleasant, she's very kind and helpful.
I liked her professional style, the way she related to me, how she truly helps with your personal growth without being intrusive, the way she's able to take you to your final goal by asking you the right questions.
Thanks to her coaching, I learnt to organize my workday more efficiently, optimizing the way I use the available time.
I've become more aware of my own professional skills and abilities, which led me to be more self-reliant and independent and I learnt to work in a goal-oriented way. Being coached by Chiara was really helpful to me, so I definitely recommend her because I know she can help anyone else reaching their goals."
"Chiara is a truly exceptional coach!
Working with her feels like sitting with a good friend and having a heart- felt conversation.
She helped me prepare for my TEDx talk and better understand my "why".
After each session, I not only got valuable takeaways, but also felt uplifted and motivated to take concrete actions. Her questions opened my eyes to new possibilities and ideas and her guidance and feedbacks helped me structure my TEDx talk into an informative, inspiring and entertaining narrative.
I've already recommended Chiara to my friends, because even in this global economy world, it's
hard to find a good coach, who genuinely cares about you and seeks to provide values before
rewards."
"When I worked with Chiara I felt relaxed, open to talk, it felt as if we had known each other for
a long time!
I liked her energy, so friendly, so calm, so supportive and her voice and smile too!
Thanks to her coaching I solved some personal and professional issues, I gained a lot of insights
and above all, I feel like I gained a friend and coach I can go back to anytime in my life.
Of course I recommend her! Always and to everybody!"
My experience with Chiara was great!
She's able to create a very nice atmosphere where you feel so well and at ease!
She's a very good listener and she asks you these very powerful questions that help you get unstuck and move on in a positive way.
Working with Chiara made me feel much better, I gained more clarity on what I had to do next and how I could do it, which led me to "feel" and then reach my goals.
I definitely recommend her!
TELL ME ABOUT YOU OR
REQUEST INFORMATION
© Chiara Monaci Life & Business Coach | IVA/VAT Number: 03735500120
Profession regulated in accordance with italian law 4/2013 |
Privacy Policy
|
Cookie Policy