Turn your passion into a business in 3 easy steps (what I wish I'd known at the start!)
Get your free guide now and take the first step into your new life
My coaching style is laid back and relaxed, just like me!
I believe we can learn and progress only when we feel welcomed and accepted for who we are and when we can express ourselves freely.
"A mind that has been stretched will never return to its original dimension"
Albert Einstein
Tailored coaching
I have a creative approach and my coaching is "tailor made" on my clients, their needs, personalities and the context they move in. This means every session, even with the same client, is different and unique, because every person is and so is every situation we work on.
My coaching method is known as "ontological transformational" and focuses on language as a mean to create our reality. The way we describe ourselves and our situation has infact a great impact on the choices we make and therefore the results we obtain. This method is very effective in helping clients seeing things from a new perspective, in overcoming "limiting beliefs" and then taking action starting from a newly found awareness.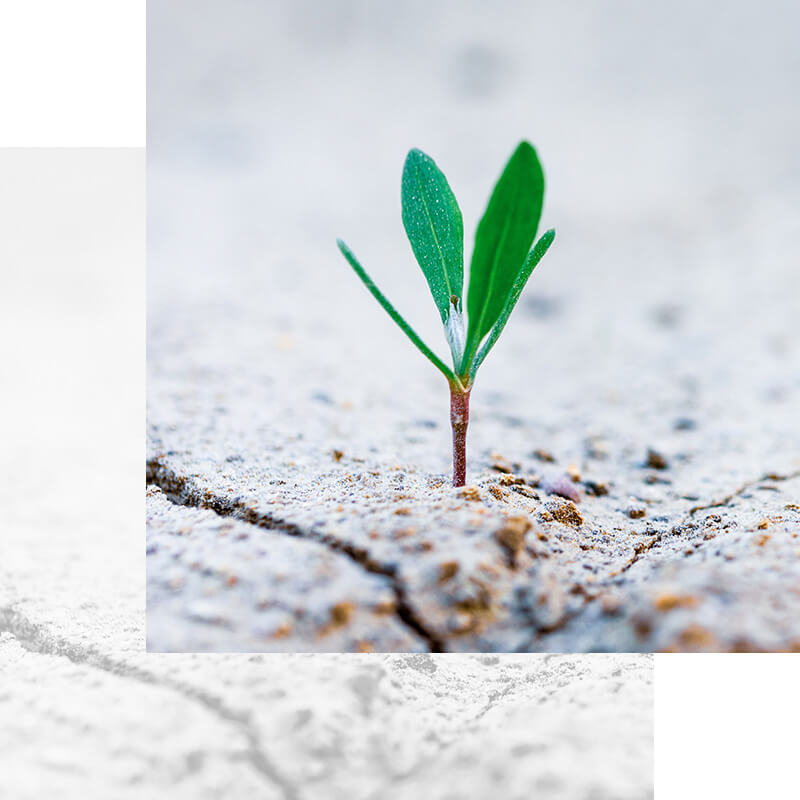 COACHING TOOLS
AND THE "G.R.O.W" MODEL
In my sessions I use one of the most popular coaching models, it's called "G.R.O.W." (goals, reality, options, will) and it was created by Sir John Whitmore in 1992. This very powerful model works by focusing on the client goal, exploring resources, options and possible obstacles in order to choose the best possible course of action to reach the goal.
When needed, I also use coaching tools (some classic ones and some I created myself) to stimulate creativity, critical thinking, innovation and to help expressing emotions. I begin every session helping you defining your goal for that day and what you wish to take away with you from our time together. You'll leave the session with a small "action plan" to put into practice in the following days and we'll start from there in the next session.
This is how you reach your goals, step by step, session after session!
Benefits/What's in for you
Tailor made coaching
a sacred space for you to reflect on what you truly want and how to get there. The focus is on you, your needs, your core values, your dreams, no judgement and maximum freedom to explore options and alternatives, in your own time and in line with who you are.
Clarity
a clear vision of your goals and projects, why they're important to you, what fuels you to pursue them. When your purpose is clear, so is the path in front of you and motivation and consistency will be long lasting.
Action Plan
once again, your action plan is the key! Without it there's no coaching! You'll learn how
to create a realistic and practical action plan, in line with your needs and goals and you'll do this in every session. You may surprise yourself using this technique again on your own, in the future.
RESULTS
as you follow your action plans, you'll soon start noticing the first results. Session after session, you'll see your progress, you'll get unstuck and your projects will finally see completion. And remember, you'll be the one doing all this!
FOREVER
everything you'll learn during our coaching relation will be with you forever. Whatever we learn in life is ours forever! Coaching benefits aren't temporary, like a nice massage or a delicious dinner: you'll discover sides of yourself you didn't even knew you had, you'll gain new perspectives over life, you'll learn to face your challenges in ways you couldn't even have imagined before, you'll learn new techniques and strategies to use again in the future, in several different contexts.
Personal Coaching
My first session is always free and not part of packages.
One to one coaching
– One to One Sessions: they run for 1 hour*, fortnightly, in person or online (Zoom o Skype), in English or Italian. No matter where you are in the world, we can work together. As you can see from my testimonials I work with people from every nationality and country, all you need is a good internet connection!
* 1 hour session, 120 euros
– Coaching packages: you can choose a package or we can create your own "à la carte"
Basic Coaching Package
€
600
/

6 sessions of 1 hour each and unlimited e-mail support
 A short term support option for clients who simply need to make a decision, or define the next steps in a project, to regain motivation and focus to face a challenge and in all of cases where all you need is just a bit of clarity over a particular situation you're experiencing.
Classic Coaching Package
€
800
/

9 sessions of 1 hour each and unlimited e-mail support
This longer option is the best choice if you need to see some substantial results when you're working on personal or professional projects. With this kind of program we can dive deeply and focus on possible "limiting beliefs", accurately define priorities and strategies, work to get you unstuck and move on. We have the chance to gather immediate feedback about the actions taken and adjust the course if needed.
Deluxe coaching Package
€
1000
/

12 sessions of 1 hour each and unlimited e-mail support
This package is perfect if you want to work on yourself to improve your life, your personal relations, if you're going through a personal or professional transition, if you're looking for a new career path, but don't know what you want or can do, if you have a project but don't know where to start from.
prices are final, no additional fees
mentoring for life coaches
6 fortnightly sessions of 1 hour each
unlimited email support.
€600
(no additional fees)
Everything a professional Life Coach needs to start out and truly live off coaching.
Six mentoring sessions for certified Life Coaches, to start their business e deal with the first challenges. From defining your niche to finding clients, a successful discovery call, the coaching agreement, managing issues with clients and specific mentoring for the sessions (method, case studies and solutions).
I'm an accredited Life & Business Coach ACC ICF with 5 years' experience, I'm trained in Executive Coaching, Life Coaching and Group & Team Coaching. I've built my own business from scratch, and I work with both Italian and international clients in Italian and in English.
In this mentoring program I will share with you all my knowledge and experience so that you can get the results that you deserve.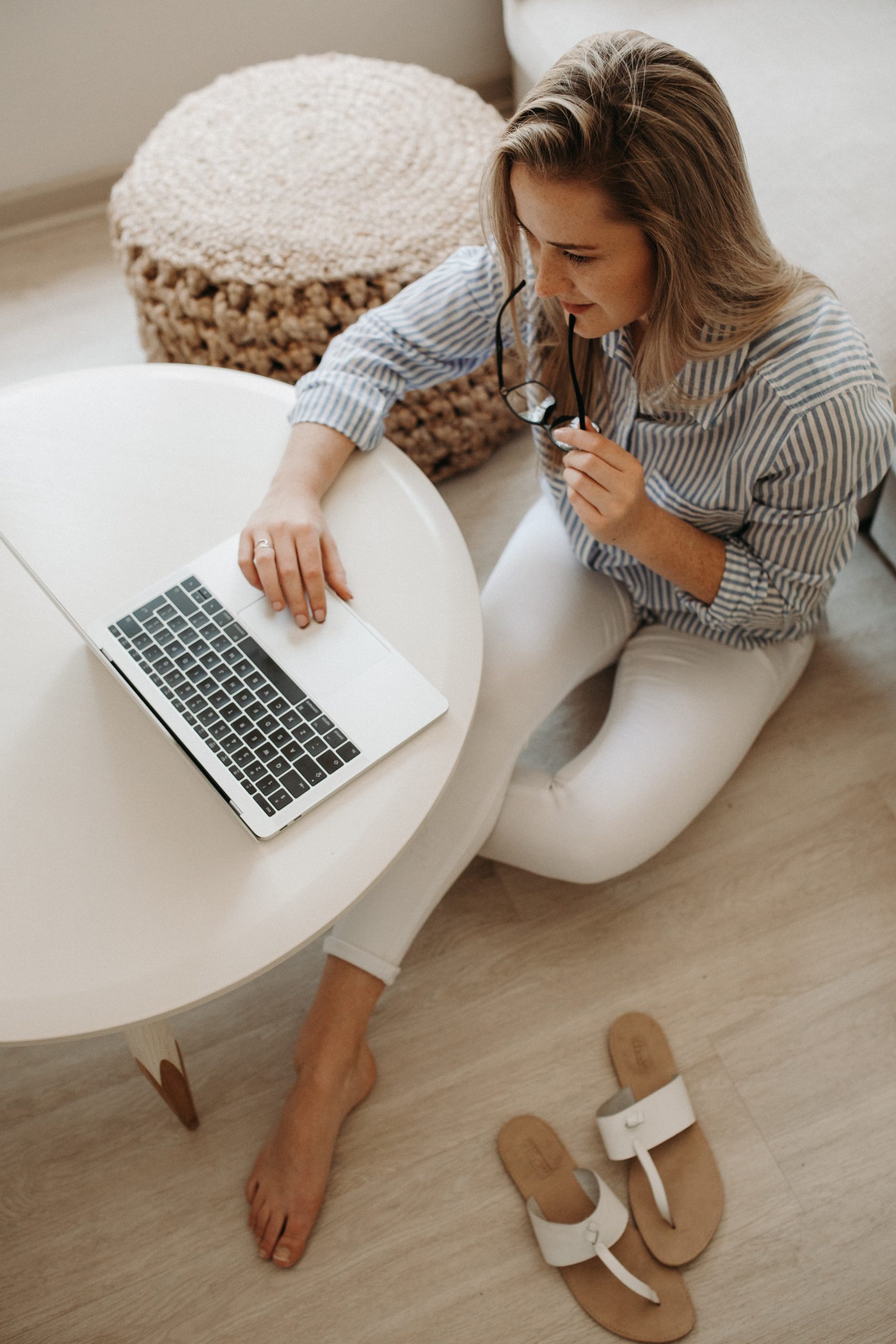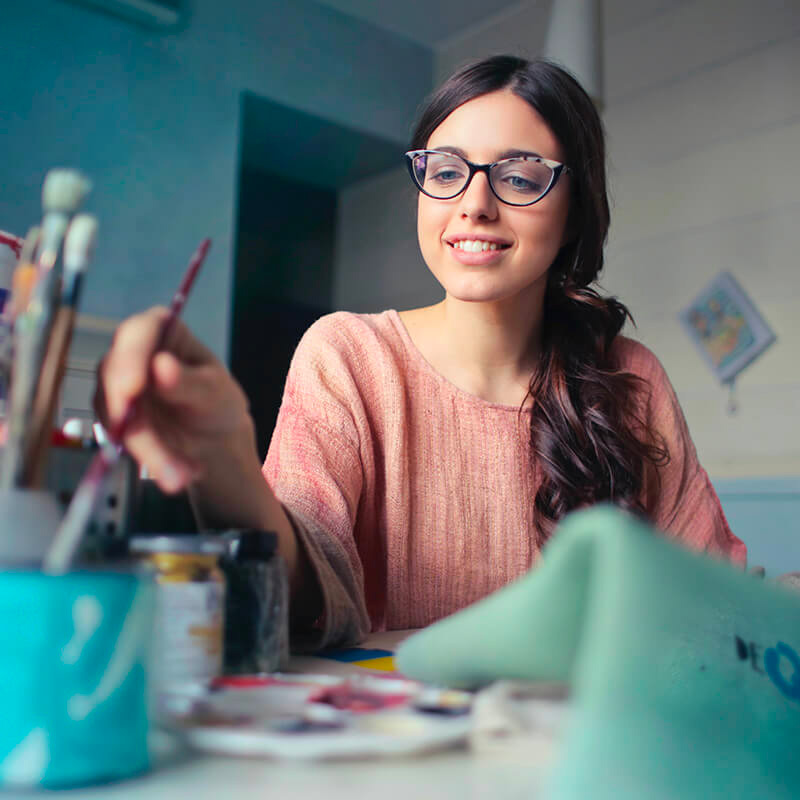 8 weekly sessions of 1 hour each
unlimited email support.
€1000
(no additional fees)
Do you ever dream that you could get paid to do what you love?
Do you wish you could wake up in the morning feeling excited about starting to work?
Are you really passionate about something, but don't know how you could turn that hobby
into a profitable business?
Then this program is exactly what you need to go from amateur to professional!
I was once where you are now, so I know how hard it can be to do it all on your own.
I will guide you step by step through the process of creating your very first business, so that
you can finally share your talent & passion with the world and be paid for it!
6 fortnightly sessions of 1 hour each
unlimited email support.
€600
(no additional fees)
This program is specifically designed to help you answer big questions such as:
"What is the purpose of my life?" or "How can I find more meaning and fulfillment?"
During this life changing journey we will uncover your soul's purpose, then we'll work on aligning
your life to it, so that you can fulfill your own destiny and live a joyful, meaningful life.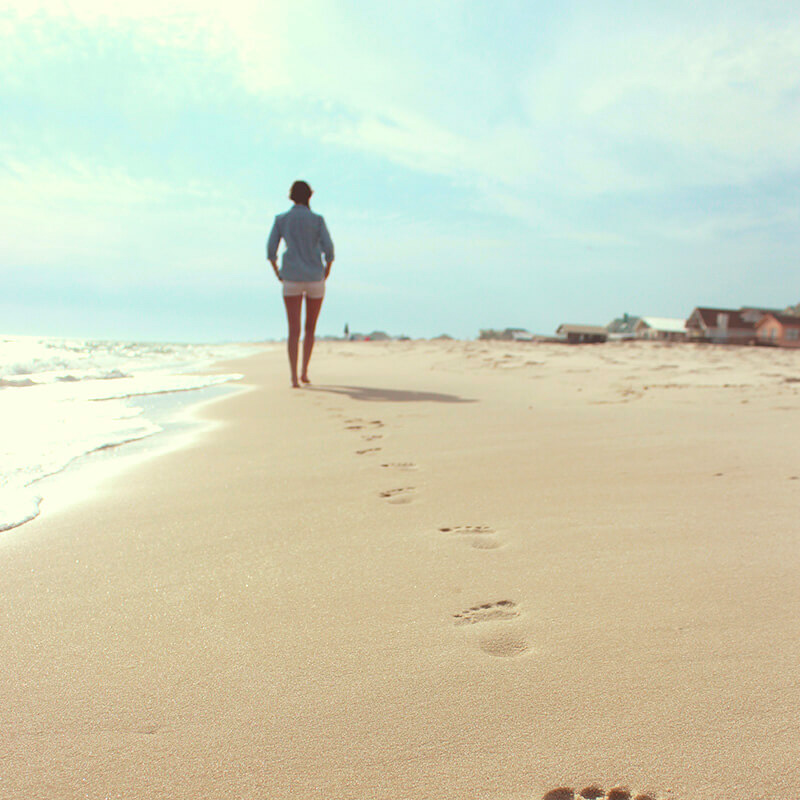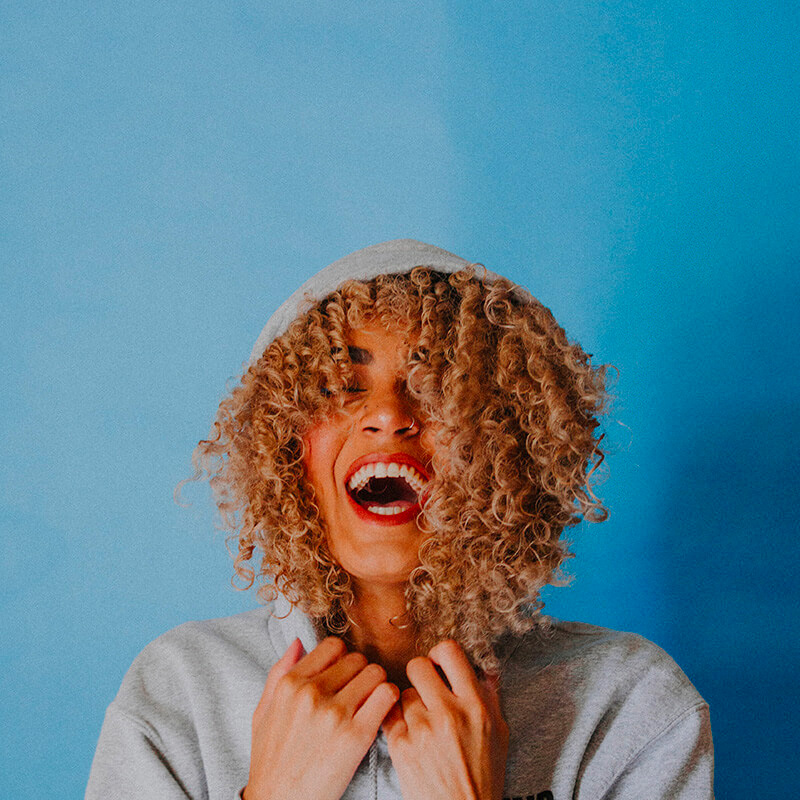 6 fortnightly sessions of 1 hour each
unlimited email support.
€600
(no additional fees)
A self-love journey to discover who you really are and to reconnect to your "True Self".
You will learn or re-learn how to love and nurture yourself every day and how to fearlessly
embrace your True Self so that you can show up as that person in your life and in the world.
START WITH A DISCOVERY SESSION
These are just a few examples, you may recognize yourself into or not. During our first "discovery" session we'll figure out the best program for you and your needs, so don't worry about choosing one now
Coaching for companies and organizations
One to one coaching
One to one sessions of 1 or 1 and a half hour, fortnightly, in person or online (Zoom or Skype) in English or Italian. For a minimum of six sessions, plus a "follow up" about three months upon completion of the cycle. The program will be defined in details during the first three party meeting (Coach, company, client).
For managers, team leaders, HR personnel as an active support into leadership development, excellent performance, soft skills development, effective communication, during or after a change in role and responsibilities, company restructuring, or along high stake and long-term projects. For all those in leadership and highly stressful roles, whose job is based on personal or team performance.
Team Coaching
Group sessions that run for half a workday, for a maximum of 6 participants, only in person, in English
or Italian, for a minimum of 6 meetings, plus a "follow up" and individual prep interviews. Designed for teams that work with a common goal, even if in different roles and departments. Perfect for companies, but also organizations, schools, sports or cultural clubs, charities and no profits.
Group coaching
Same model as Team Coaching, but dedicated to groups of individuals who share a common background, but have different personal goals. For example, all participants are sales managers, but
they all work in different departments and each one works to reach a specific target. Or again, all participants are teachers, but they all teach different subjects, in different grades, so each has a specific goal, but all of them share the same professional background and training. Group Coaching is very effective within organizations, schools, sport or cultural clubs, charities and no profits.
FOR YOUR BUSINESS
Get in touch with me to set up our first meeting so
I can help you choose the best option for your business or organization
Workshops e Webinars
I offer personalised workshops and webinars in English or Italian for companies and organizations (motivational, for personal and professional growth or business coaching for professionals, freelancers and entrepreneurs).
These are some of the organizations I collaborated with recently:
Embassy of Italy in Kuwait, Italian School of Naturopathy (Scuola Italiana di Naturopatia), Institute for Natural Medecine (Istituto di Medicina Naturale), Accademia Ainao.
For more information please get in touch with me, so I can create the perfect webinar for your company or organization.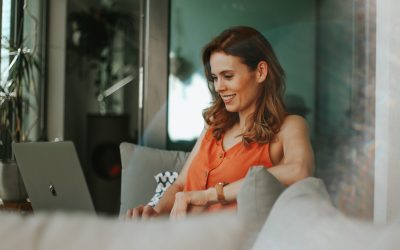 So you've decided to finally take the leap and start your own business, congratulations! I know how much courage it takes to make this decision; I have been there and I'm still here almost five years later. Being an entrepreneur is extremely rewarding, but it's also...
read more
This is what some of my clients say about me. Thank you!
"Working with Chiara has been a revealing experience. I had the chance to uncover sides of myself I had never considered before and I also worked on my own potential, which I had been unable to recognize, because I was clouded by negative thoughts.
I never felt judged, and I could talk freely about what was making feel confused. Chiara was also very patient and available even in between sessions if I wanted to reach out to her. Something worth noting is her flexible approach, meaning that she was able to understand what I needed in each moment and therefore to adapt to it.
When I started the sessions, I was deeply confused about various aspects of my life. The first goal was getting some clarity, then we started working towards the goals that emerged during the sessions. I'm glad I manage to unravel those intricated thoughts that had been with me for a while and I also feel full of energy, because I have goals to achieve.
I definitely recommend Chiara, simply because I got so many benefits, some of which become evident even at the end of the program. "
"Chiara holds a warm, welcoming presence. She has a lovely smile and clean energy.
I appreciated how she was responsive to what came up for me in each session.
She always held up a supportive space for me to process my emotions and find my own answers, without pressuring me with an agenda or goals. This made feel safe and helped me open up.
Definitely recommend Chiara, she's a lovely coach!"
"Working with Chiara was very pleasant, she's very kind and helpful.
I liked her professional style, the way she related to me, how she truly helps with your personal growth without being intrusive, the way she's able to take you to your final goal by asking you the right questions.
Thanks to her coaching, I learnt to organize my workday more efficiently, optimizing the way I use the available time.
I've become more aware of my own professional skills and abilities, which led me to be more self-reliant and independent and I learnt to work in a goal-oriented way. Being coached by Chiara was really helpful to me, so I definitely recommend her because I know she can help anyone else reaching their goals."
"Working with Chiara has been a stimulating and enriching experience. Chiara has been a valuable ally during a transition, fully present even in between sessions.
I really appreciated being able to work on what was coming up in the moment, without forcing things, yet remaining goal oriented.
As a result of working with Chiara I gained a clearer perspective over what I was going through and what I had to let go; I took a break, processed the end of a phase in my life and started over with renewed awareness.
Chiara is open and transparent, she helped me see things from a distance and explore what needed to be healed. Anyone would benefit from working with her and I highly recommend her to all those who tend to challenge themselves. Coaching is for you if you want to take your own personal development to a new level."
"Chiara is a truly exceptional coach!
Working with her feels like sitting with a good friend and having a heart- felt conversation.
She helped me prepare for my TEDx talk and better understand my "why".
After each session, I not only got valuable takeaways, but also felt uplifted and motivated to take concrete actions.
Her questions opened my eyes to new possibilities and ideas and her guidance and feedbacks helped me structure my TEDx talk into an informative, inspiring and entertaining narrative.
I've already recommended Chiara to my friends, because even in this global economy world, it's hard to find a good coach, who genuinely cares about you and seeks to provide values before
rewards."
"When I worked with Chiara I felt relaxed, open to talk, it felt as if we had known each other for
a long time!
I liked her energy, so friendly, so calm, so supportive and her voice and smile too!
Thanks to her coaching I solved some personal and professional issues, I gained a lot of insights
and above all, I feel like I gained a friend and coach I can go back to anytime in my life.
Of course I recommend her! Always and to everybody!"
"My experience with Chiara was great!
She's able to create a very nice atmosphere where you feel so well and at ease!
She's a very good listener and she asks you these very powerful questions that help you get unstuck and move on in a positive way.
Working with Chiara made me feel much better, I gained more clarity on what I had to do next and how I could do it, which led me to "feel" and then reach my goals.
I definitely recommend her!"
TELL ME ABOUT YOU OR
REQUEST INFORMATION
© Chiara Monaci Life & Business Coach | IVA/VAT Number: 03735500120
Profession regulated in accordance with italian law 4/2013 |
Privacy Policy
|
Cookie Policy