Hi and welcome to my website!
It's no coincidence you're here!
Maybe you're looking for a solution to your problems, or an answer to all your questions, or maybe just for a sign to give you courage to start taking charge of your life again.
"Create the life you want"
Wherever you are now, this is the right place for you to be!
Perhaps you don't like your job anymore, it's become too demanding and all the stress isn't really worth it after all, maybe you're looking for the perfect one, but it doesn't seem to exist, time is passing by so quickly and you're starting to feel tired.
Or maybe it's your private life, relations that used to make you happy have turned into strained and difficult ones, or it's day to day life with the endless commitments and sometimes pointless activities you're not able to say no to, so you end up doing so many things you're not even interested in or don't have time and energy for and always put your own needs at the bottom of the list.
Starting point
goals, projects, targets
decisions to make
confusion, uncertainty on how to proceed
need for change or breakthrough
First step
get in touch with me
free discovery session
how coaching works
you, your goals, your needs
defining the coaching program
Commitment: work and coaching!
in person or online coaching sessions
actions and commitment in between sessions
awareness, clarity, action plan, progress
End cycle
learning
personal growth, progress
achievements, results
satisfaction, fulfillment
Take the first step to create the life you want!
Email me to get more information, to meet me (in person or on Skype or Zoom), or to book your free discovery session.
Coaching is used in several different contexts and for many different reasons.
Here are just some examples.
In the corporate world coaching is used for professional development, to improve specific skills such as leadership and communication, to improve performance, during or after role change, restructuring and transformation within the organization or team.
"If you want something you never had, you must be willing to do something you've never done."
Thomas Jefferson
Do you ever feel like your life has taken a completely different direction from
what you had envisioned for yourself?
Or that the choices you made a long time ago felt right then, but now you're not
so sure this how you want your life to be?
Would you like to learn
more?
Then click on the link to view the course brochure!
You will have unlimited email support throughout the course and if you sign up for my newsletter, you'll also receive 1hour free online coaching session with me, not time bound, to work on whatever you want!
Are you ready to CREATE THE LIFE YOU WANT?
You've grown and changed (and that's good!) into someone else, someone different and what used to make you happy ten, five or even a year ago just doesn't work anymore.
I know it can feel disheartening and confusing, but it's never too late to take your life back into your hands (I did so in my forties!) and work to
CREATE THE LIFE YOU WANT!
Whether is your job, your personal relationships, your wellbeing or your day to day life, this course can help you set all the goals you haven't achieved yet and create meaningful long lasting changes in every area of your life!
This is a self-coaching program designed to help you set your own goals, overcome obstacles and blockages that keep you from achieving the results you long for and transform your life.
You will experience what's it like to work with a life coach, but you'll do so on your own terms, at your pace and in the comfort of your home!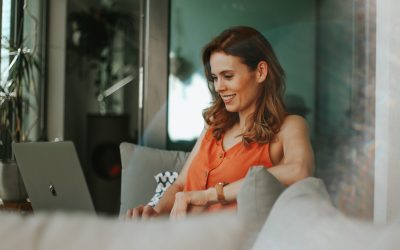 So you've decided to finally take the leap and start your own business, congratulations! I know how much courage it takes to make this decision; I have been there and I'm still here almost five years later. Being an entrepreneur is extremely rewarding, but it's also...
read more
TELL ME ABOUT YOU OR
REQUEST INFORMATION
© Chiara Monaci Life & Business Coach | IVA/VAT Number: 03735500120
Profession regulated in accordance with italian law 4/2013 |
Privacy Policy
|
Cookie Policy